Find a Job on a Superyacht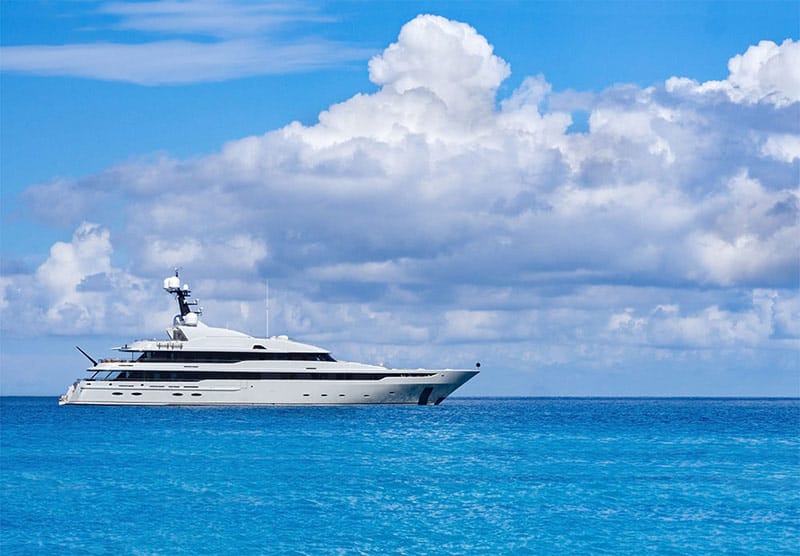 Fast Track Your Yachting Career:
Find a Job on a Superyacht
It's an appealing industry, but how do you get your first job on board a superyacht?
Listen to this episode of Fast Track Your Yachting Career to find out everything you need to know about getting a your first job on board a superyacht
Fast Track Your Yachting Career with YFSOL · How to Get a Job in Yachting
Transcription of Get a Job on a Superyacht
Roger
Welcome to this episode of Fast Track Your Yachting Career. My name is Roger Overall. I work with Yachting Financial Solutions. With me today again is Teresa, who is a director of Yachting Financial Solutions and also a founder of the YFSOL Partnership. Teresa, hello.
Teresa
Hello, Roger. How are you?
Roger
I'm very well. I'm very well. So we're here to help you find that first job in the superyacht business. So, Teresa, let's run through the steps that people can take to increase their chances of getting that first job in yachting. Where would you start? What's the Number One thing that you would look at if you were going into yachting today?
1. Is a job on board a superyacht really for you?
Teresa
Okay. I think, first of all, let's start at the very beginning and have a very cool look first. You know, is this really the job for you? Because you're going to save yourself a lot of time if it isn't. Two things to think about. First of all, what exactly are you looking for? Are you just looking for a short-term seasonal job? Just to earn some extra money in between your school and university or something like that? Or are you actually looking for a career in the industry? Because that will affect the sort of job that you actually look for. So that's one part of Step One.
The second part is you need to think about the industry quite clearly. It looks, of course, from the outside, very glamorous, but working on board is not the same as being a guest.
And of course, on the positive side, yes, you get to travel around the world and paid to do so, meet all sorts of people. Your living expenses will be paid. Your salary could be tax free, so you get to spend or save the majority of it. All good news so far. However, on the not so good side, entry level jobs, particularly in yachting, are physically very demanding and often monotonous, with long, unpredictable hours. You don't get to go home at the end of the day and you are living in close quarters with your workmates far from home. Is that okay? If the answer is yes, let's move on to Step Two.
Roger
Well, what then is the next thing that people should think about when they start looking for that job or tentatively starting in the yachting scene?
2. Do you look the part?
Teresa
Okay. Well, I wouldn't be tentative. I think it's vital to be positive from the start. You've decided to do it and it is vital to be positive from Day One. So, first step, do you look the part? Check your appearance, make sure if you're keen on having lots of bits of ironmongery decorating various parts of your body that you remove them. If you have tattoos, make sure that they aren't visible when wearing a polo shirt and shorts.
Have a look in a few yachting magazines to see what yacht crew look like, because there is quite a definite style. Think: fit and healthy, fairly conventional looking. That's the look you need to go for.
Roger
Okay, so you look the part. You've looked in the magazines, you've looked online and you think, yes, I fit this look. That is me. I see myself reflected back from what I'm seeing on the screen. What's the next thing that you need to consider?
3. Get your STCW and ENG1
Teresa
You need some qualifications. Well, a basic qualification. If you want to work in then superyacht industry, you need to complete what is called an STCW, which is Standards of Training, Certification and Watchkeeping. This is approximately a one-week course. Some of it is available online, but you can also do it in person at most of the major yachting centers, for example, Antibes, Palma or Warsash in the UK.
The other thing you're going to need, you will have to pass an ENG1 Medical. Normally speaking, if the boat is interested in you, they may well arrange that for you. But to boost your employment possibilities, perhaps particularly if you're new to the industry, you could arrange to have that medical done yourself. So that would kind of put you ahead clearly of somebody who hasn't had the medical.
And sometimes boats are in a real rush to pick up an extra person. So if you've got your STCW and your medical, and hopefully a European passport, you could be the one.
Roger
And one of the other things that occurs to me, if you've already got your ENG1 sorted out, you're not only making it easier for a prospective employer because you've already got it done. You're also communicating something else. You are communicating that you are keen, that you are a go-getter, that you are a self-starter, that you've done some research.
These are all very positive things because it means you've gone out and you've done it already off your own bat.
Teresa
Absolutely.
Roger
The thing about superyachts is this is an environment where that kind of attitude is welcomed. You're communicating a mindset as well. It's very important.
Teresa
Yeah, a can-do, resourceful mindset. That's got to be good.
Roger
So you've got your qualifications if you fit the profile and you've absolutely decided, yes, I want to do this, what are the next steps?
4. Go to where the superyachts are
Teresa
You need to get yourself ASAP to a yachting center. So if it's the Mediterranean season, which basically starts in April, you need to be in one of the major Mediterranean superyacht ports, whether it's Parma in Majorca or Antibes. In France, for example, you need to get there. This won't be so important once you have an established track record in the yachting industry, but as a newbie to the industry, you need to be on the spot.
Roger
Can you give an idea of some of the locations? I mean, you've already highlighted some of them, but if you were to say, okay, if you're going to the Mediterranean, what are, say, the top three that people should consider going to?
Teresa
Well, I would suggest going to somewhere Antibes to Cannes area. That would be good. Otherwise, going to Parma in Majorca, there's a big yachting scene. Thirdly, Barcelona, there is also a reasonable amount there. That's another possibility. Also, San Remo in Italy.
It's going to cost you quite a lot of money to hang about or try to try and find a job, so the sensible thing to do is probably to hit one of these centers. And the key thing about going, say to France, is that virtually all the ports on the Cote d'Azur, and indeed including ports in Italy, are all accessible from the Cote d'Azur. And you need to get there perhaps mid-March, mid- to late-March. A lot of things don't really get moving before that, but it would be sensible if you are going to prepare before that, that you've already done your STCW and possibly got your ENG1 as well.
Roger
What happens once you arrive? What should you start doing when you get there.
5. Put yourself about—in the physical world and online
Teresa
When you arrive, you need to sign up with as many local crew agencies as you can. You also need to go dock walking. So what you're doing there is each morning you pick one of the ports, you walk around the port early in the morning, 7:00, 7:30, let's say. And you ask all the boats do they need some help for a few days or today? And you also hand them your CV. And eventually what will happen is somebody will need you and that will kickstart your yachting career, hopefully.
Roger<
Just a silly question maybe. Your CV, what language should that be in?
Teresa
English. Absolutely. You must be a fluent English speaker.
Roger
Okay, so you've walked the docks, you've handed out your CV, you've gone to the crewing agencies. Is there anything else you can do locally to get yourself on the radar or to get yourself known as somebody who's looking for a position?
Teresa
Absolutely. There are crew houses where people looking for yachting work are staying. Make sure you stay in one of these. It's a great place to network and make contacts. And you might hear of some jobs that are available. The other thing to do, although we completely understand you're probably on a bit of a restricted budget, but it is still important to check out in the town, you know, which bars and pubs, restaurants even, you see yacht crew congregating at and make sure you go there.
That gives you the opportunity to meet yacht crew and network. And you just may hear of a job that's available.
Roger
The other thing, of course, that you mustn't forget is it's great to be out there in the physical world, the real world, going to boats, staying in the crew houses. But you mustn't forget the online possibilities as well, of course.
Teresa
Absolutely. You'll find that there's quite a few yacht crew Facebook groups, WhatsApp groups, Instagram. Maybe you need to join as many of these social media groups that you possibly can. Crew agencies, unsurprisingly, do charge for crew placement. So you will get boats that do put messages on Facebook or social media to try and find crew more cost efficiently. So that could be your way in.
Roger
There are crew groups on Facebook, for instance, for port locations. You've got the Antibes yacht crew Facebook group. There's one for Palma, there's one for the Caribbean. There's loads of them. There's absolutely loads of them. And they're very accommodating. Clearly, if they see that you're a sensible person who's interested in yachting, they will let you join.
And those are very, very good. If you look on Facebook, you will see regularly positions come up. Now, one of the things, of course, is they need somebody quickly. So if you're in the location, if you're available, that just makes it so much easier for you to snap up that opportunity and say, "Yes, I am here:".
Okay, so you've pretty much done all you can to get the interview, to get noticed, to be invited, to come and talk. What kind of considerations should people have if they're fortunate enough to get an interview?
6. Ace the superyacht interview
Teresa
First of all, make sure you look like a professional yacht crew. Make sure that you have as many of the potential documents as possible. Obviously, your CV or STCW certificate, your ENG1 certificate if you've got that. When you're being interviewed, make sure that if you have any additional skills that could be useful on board, make sure that you highlight those.
Are you a dive master? Do you have hairdressing or hospitality experience? Do you have any sailing experience? Do you speak a foreign language? You might not be a chef, but could you step in and prepare crew meals if necessary? Any of these kinds of things could give you the edge on other applicants. Do you have an EU passport? Don't just assume that whoever's interviewing you is aware of that. It's always worth pointing out.
And after that, well, very best of luck if you don't land the first job. Persistence is the key. Keep going. You will get there and you will get your break into the industry.