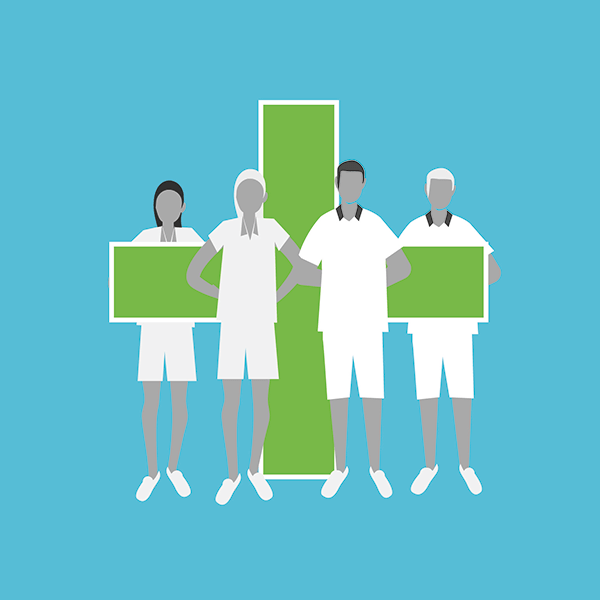 Waves Elite Group Healthcare
Exceptional Health Cover for Exceptional people
Superior Cover | Superior Admin
When looking to attract and retain the best crew in the business, offering nothing but the best is vital. Waves Elite Healthcare, in collaboration with the Expatriate Group strives to provide this commitment of excellence. It delivers a healthcare solution that goes beyond the ordinary, ensuring your crew's wellbeing is comprehensively protected. Tailored to work for your and their extraordinary lives.
Not only does Waves Elite Healthcare give yacht crew what they need, it also has the needs of the administrator in mind. With an online administration platform, the purser or HR manager can add or remove crew members in real time saving time and money. So in addition to providing appropriate and extensive worldwide health insurance for your crew, its simple and easy claims administration lightens your workload as well.
We've been working with superyacht officers and crew for over 30 years. We've had multiple conversations with thousands of crew, at all levels, about their lives, their jobs and their needs. And we have drawn on that expertise to provide Waves Elite Health cover in collaboration with the Expatriate Group.
We know that detail is vital, and that's where most group healthcare cover can be disappointing. The small print simply doesn't match the unique and specific needs of you and your crew. Because of our experience and expertise, we're confident that Waves Elite Healthcare meets the needs of both superyacht crew and their employers.
Waves Elite Crew Healthcare can be tailored to best meet your needs
Waves Elite Crew Healthcare is a customisable group health cover for superyacht crew. The basic starting cover and options are already very comprehensive. And they can be enhanced to match your specific crew and boat needs. Just let us know.
Waves Elite: Health Cover Highlights
Let Our Cash-Less Service Do the Work
Our digital Cash-Less service eliminates the need for you, or your employees, to self-fund medical care overseas before claiming. Treatment will be paid for via Apple Pay or Google Pay, supported by MasterCard. Physical cards will also be available to make payment.
If medication, care or treatment is required overseas, simply contact the claims line via telephone, live chat or email. A member of the claims team will discuss the requirements with the individual and the approved treatment cost will be authorised on their card – this may be digitally via Apple Pay or Google Pay, or via the physical card.
Due to safety measures and claims controls, only what has been approved can be paid for.
Regional & Global Coverage

Extreme Sports Coverage

Income Replacement

Easy Administration
Find out more & get a quote
To find out more about Waves Elite Group Healthcare insurance
please get in touch through our contact page or email us at info@yfsol.com.