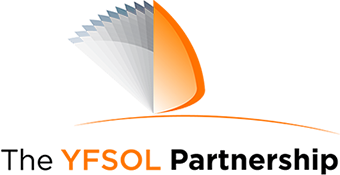 We designed the YFSOL Partnership fill a hole that many other financial planners leave in your journey towards financial success. Most other financial planners only go as far as drawing up a financial plan with you. Maybe you get an annual review, but that's not always guaranteed either.
Not only do we insist on annual reviews of your plan to make sure it's on course to deliver the outcome you need, we also put an emphasis on mentoring and guidance. Our job isn't done until you reach your goal. So we will be there every step of the way.
Why? Because it's hard to keep going with a financial plan for an extended period of time. Things happen; life happens. And when you're facing headwinds, it can be tempting to give up.
So we developed a support programme to keep you motivated when the going gets tough. We're part financial planner, part life coach.
We have a series of motivational e-books and videos, along with Insider Briefing, a monthly newsletter that has tips, insights and a quarterly video update from the people who are looking after your investments: Glyn and Andrew at Momentum Global Investment Management.
Help yourself to the ebooks and videos below. Interested in getting Insider Briefing in your email inbox every month? Go here: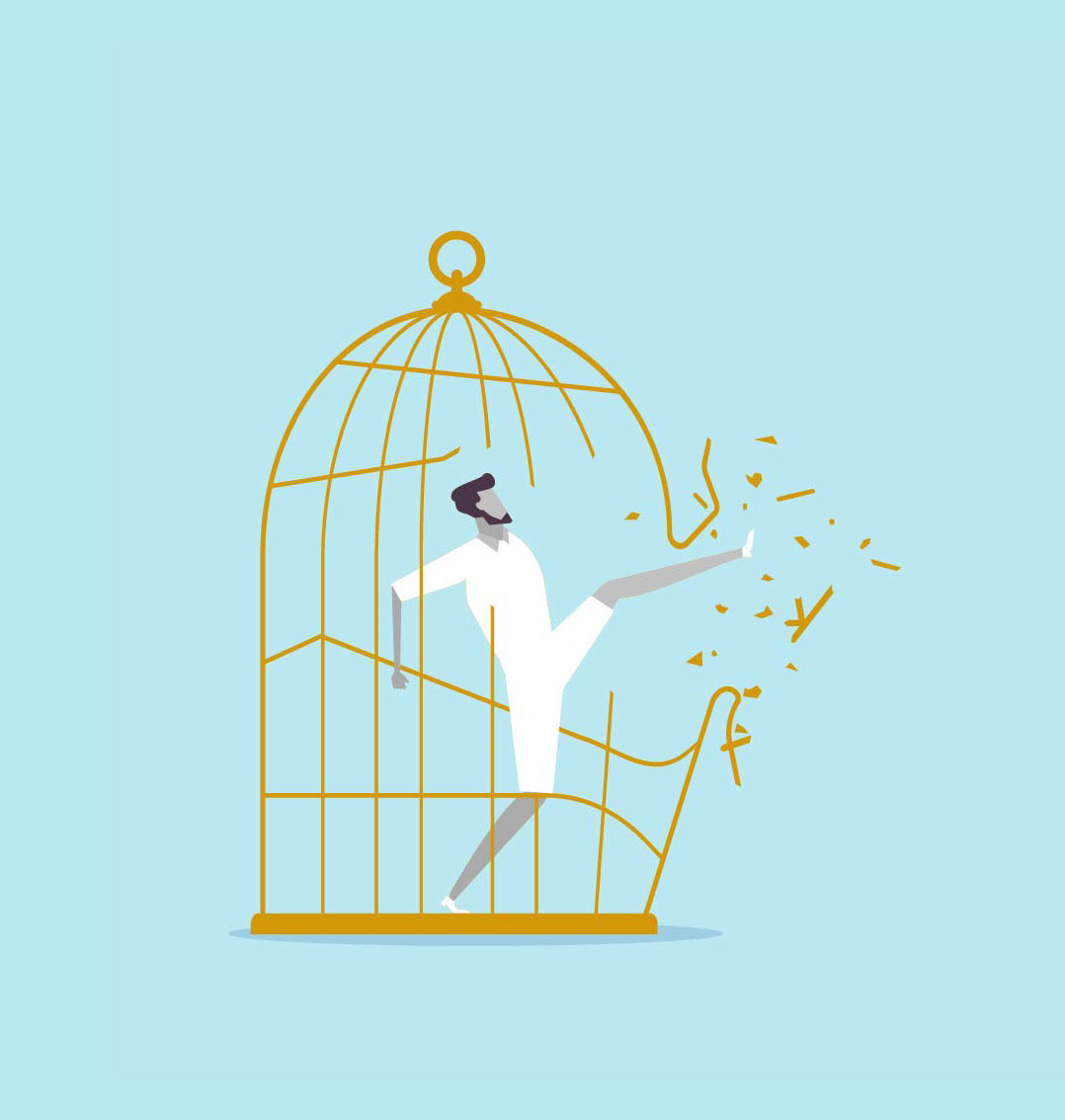 ---
eBooks with Daily Motivation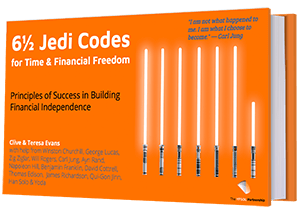 6 1/2 Jedi Codes for Time and Financial Freedom
Quotes and life learning from the Star Wars universe—both on screen and in real life.
Quotes and life learning from the Star Wars universe—both on screen and in real life.
Take inspiration from George Lucas, the creator of Star Wars, and many of his characters.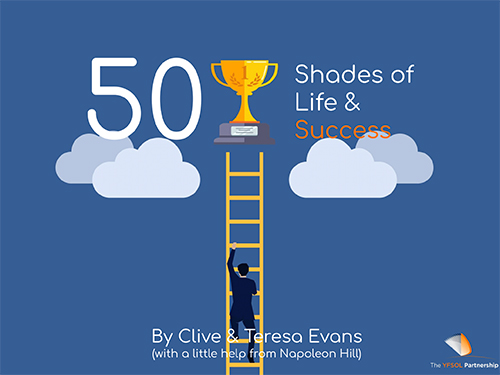 50 Shades of Life & Success
Motivational visuals based on Napoleon Hill's seminal book Think and Grow Rich.
We've added our own take, especially for you. Each visual is thought-provoking and will give you encouragement to live your day to the fullest.
We think this is an ideal way to start your day.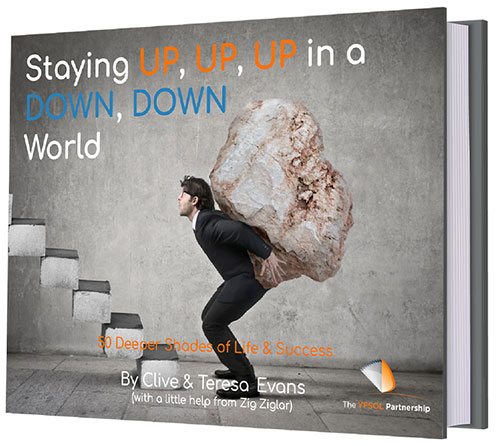 Staying Up, Up, Up in a Down, Down World
The amazing and wonderful Zig Ziglar has had a big impact on our lives and how we thing about life as a whole.
We've collected 50 of Zig's best sayings and created a series of visuals to illustrate them.
More daily inspiration to lift your spirits.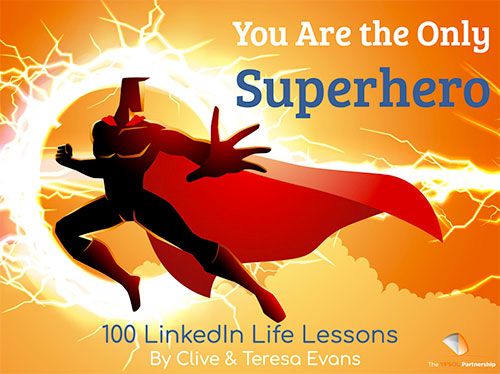 You Are the Only Superhero
Which superhero is always there for you? Who is the one that never lets you down and is constantly looking out for your best interests?
We're talking about the only person who can make your life the best it can be: you.
100 uplifting visuals and insight to help you daily.
---
You Can Be a World Beater
What makes the YFSOL Partnership special is the same thing that makes Lewis Hamilton a world beater. It's the thing that can make you a world beater too. Watch the video to find out.
The Biggest Mistake
If you've been in yachting for 5 years, you've probably earned $250,000-500,000. (And, probably, you've spent nearly all of it?)
Take Ryan (who is real, by the way). Ryan thought he had plenty of time left in yachting, so it didn't matter if he spent heavily. There would be lots of time to put some money aside.
Take Ryan (who is real, by the way). Ryan thought he had plenty of time left in yachting, so it didn't matter if he spent heavily. There would be lots of time to put some money aside.
You're not alone.
In reality, you have 10 to 15 years max left—if you're lucky. One day, sooner than you think, you will wake up to find yourself either fired from yachting, or burned out and dreading going back on board. And you'll have wasted your opportunity to have some serious money with which to build a future.
Ryan encouraged us to produce this video based on his story. He is one of you. Please watch the video and avoid the mistake he made.
---
Mentoring Sessions with Clive
1. Beat the Traps, Dead Ends & Duds That Want You to Fail
In our first video mentoring and coaching session together, we're looking at beating the distractions and negativity that can get in the way of you achieving your ideal life.
We'll highlight some of Zig Ziglar's key teachings from the'Up, up, UP in a Down, Down World ebook. (You'll find that in ebook section above.)
You'll find plenty of challenges, pitfalls and headwinds on your way to your dream life. In this session we'll look at the main ones and how to beat them.
You'll learn:
How to avoid distractions
The power of an effective goal
Why you need to be specific
The dangers of the pause
How to beat procrastination
How to defeat self-doubt
The impotence of complaining vs the potency of reframing
Why underdogs win
How to deal with negative people
How to keep your motivation strong
2.Life Lessons from Regularity Rallying
Regularity rallying is the perfect analogy for the work we're doing together. In this mentoring and coaching video session together, we're looking at how the driver (you), the vehicle (financial products) and the navigator (us) work together to execute a plan (your life plan) to get to a destination (your life goal).
Clive tells the lessons he learned during a regularity rallying event: the good, the bad and the almost catastrophic.
It'll really help you understand the value of our work together in carrying out your life plan and how best to keep it on track.
You'll learn:
The power of preparation
The need to trust the plan (always and without question)
How a driver (you) and a navigator (us) work together effectively The dangers of not obeying the plan
Recovering from missteps
The immeasurable value of experience
Why steady progress towards your goal is better than a sprint
Why trust is key
3. How to Ask for (and Get) What You Want
In this session, Clive explains why being able to ask effectively for what you need is key to your success. He also walks you through the the structure of an effective ask and offers insight from personal experience.
Some people would rather walk barefoot through broken bottles than ask someone to help them. Clive gives you the tools you need to get past this difficult hurdle.
You'll learn:
Knowing why you are asking
Knowing whom to ask
Knowing what to ask
Knowing how to ask
Knowing when to ask
THE MASSIVE ASK OPPORTUNITY YOU KEEP MISSING
We think you'll really enjoy this one.

4. Perseverance & Persistence Pay
Is your life littered with the corpses of broken resolutions and unfulfilled goals?
Well, that ends here, because this mentoring session is dedicated to helping you overcome the pitfalls and temptations that are preventing you from reaching the goals you set for yourself.
It's a cracker.
You'll learn:
The power of being negative (!!!)
Visualisation
Why small steps help you make big strides
Success can be scheduled
Being simple is being strong
Reminders reap rewards
Partners are paramount
Rewards are vital
Temptation will find you (and what to do about it)
Nothing gets done unless it gets done
Frankly—if you apply the insights and suggestions in this module, you WILL achieve your goals.
5. Expert Tips for Avoiding & Dealing with Setbacks
The worst kind of knowledge is the knowledge you don't know you don't have. When you don't know what you don't know, it's difficult to go and find it. After all, you don't know what you're looking for.
But there is a simple solution: work with an expert. In this mentoring session, Clive takes you through the life-changing experience he had working with an expert navigator at a rally.
You'll learn:
Experts won't be tricked (and won't allow you to be either)
Experts have seen it all before (so you don't have to)
Experts dodge failure by preparing for it (and you dodge it along with them)
Experts know the rules (and apply them to your advantage)
What experts teach you is yours forever (so use the knowledge often)
Setbacks are part of life. Instead of derailing your life plan, they should only be a minor blip—even the big ones, like your car grinding to an absolute halt and being overtaken by the rest of the field.
6. Turn Change into Opportunity
Change is a fact of life. And it comes in two flavours:
Change you control
Change you don't control
Obviously, change you can control is better than change you can't. But you don't always get to make that choice.
In this mentoring session, Clive talks you through momentous change in his life that led to him founding what would ultimately become Yachting Financial Solutions. He talks about reacting to sudden, unforeseen change outside of his control, as well as how he (and Teresa) were able to take control of other changes that affected the business later on.
You'll learn:
What people give you, they can take AWAY AGAIN. Clive tells you how to stop this happening.
The strategy for dealing with change is similar to successful investing
Change is a catalyst for opportunity
Why some changes causes more discomfort that others
The key steps to take when faced with change
7. Your Today Decides Your Tomorrow
[ORIGINALLY PUBLISHED AT THE END OF 2022. THE INFORMATION IS RELEVANT AT ANY TIME, HOWEVER. DON'T MISS OUT ON THIS ONE, OR YOU MAY END EVERY YEAR REGRETTING YOUR LACK OF PROGRESS.]
You are deciding right now, this instant, how happy you will be in the future.
Today's thoughts and actions are what will make your tomorrow a success.
Be honest: did you achieve what you wanted to in 2022?
Most people didn't. Another 12 months (365 days, 8,740 hours) gone. And you won't get them back.
Forget 2022. It's over.
Instead concentrate on making 2023 as productive as you can.
In this video, Clive will run you through strategies, tactics and actions that will help you squeeze every last drop out of 2023.
You'll learn:
Early planning leads to powerful results (and it's never too early)
The big decision you need to make to have big success
Planning isn't about selection and limiting choices (quite the opposite)
How to get more for your money in 2023 (despite inflation)
How to "Do It Well" in 2023
8. Golden Tips from the Wealthy
[ORIGINALLY PUBLISHED AT THE END OF JANUARY 2023. THE INFORMATION IS RELEVANT AT ANY TIME, HOWEVER. DON'T MISS OUT ON THIS ONE, OR YOU MAY END EVERY YEAR REGRETTING YOUR LACK OF PROGRESS.]
2023 is well underway. In fact, 1/12th of it is gone already. (Shock?)
So if you haven't done so yet, it's time to get cracking on your plans for 2023 and beyond.
To help you, this mentoring session has ten tips from the wealthy and the successful.
After all, if you want to be successful, why not learn from those who already are?
In fact, that's TIP NUMBER ONE.

 Watch the video to find out NINE more.
You'll learn:
Surprisingly simple but incredibly powerful insight from Warren Buffett.
How to attract luck.
What happens when your heart stops. (Don't worry, it's a metaphor, you're fine.)
A genuine formula for a BIG outcome.
And more.
Are you going to pass up on the opportunity to learn from wealthy people?

9. The Faulty Perfect Plan
Has this ever happened to you?
You've set a clear, concrete goal with a deadline and created a schedule to make it happen. You're confident in yourself and you've committed to nailing your goal perfectly. Not only that, you are working your hardest to achieve it.
Uh-oh, you've just set yourself up to fail…
Like so many other plans, made by so many other people, the whole thing peters out. You never reach your goal. You don't even come close.
Why?
Join Clive for mentoring session and break down the causes.
In this video mentoring session, you'll learn:
Why seemingly perfect plans aren't perfect at all
The absolute best way to achieve a BIG goal
Why good is best
How time messes with your head (and ruins your plans)
How your head messes with your plans (and ruins time)
And much more…
If you've ever had a plan come unstuck, you'll probably find the reason why in this video.

10. Has the Movie of Your Life Stalled?
Do you recognise this?
You've started production on the Movie of Your Life but somehow it has stalled.

You feel you did a lot of hard work to get to this point. Or at least… you did something.

Or did you?

Was it actually something, or was it an illusion? Movies are, after all, make believe.

We see this problem time and again. People think they've done something, when in reality they haven't. Sure, they've done something that makes them feel like they've done something, but they haven't actually done something meaningful.

They've fallen into a common trap. They took a step. But they didn't take the next logical and vital one. Why? Because they felt the first step was enough.

You will never reach your destination if you don't take the first step. Neither will you get there if you stop after you've taken it.

Join Clive for this mentoring session that looks in more detail at how to get beyond Step 1.

In this video mentoring session, you'll learn:
What makes people think one step is enough
The barriers to taking more steps
How to overcome the inertia and take the next step
The ONE thing that will help you kickstart the Movie of Your Life
How to live like an independent filmmaker
And much more…
Remember: Our life goal is to help you achieve your life and financial goals.
Are you ready for your ideal, independent life? Let's find out together: