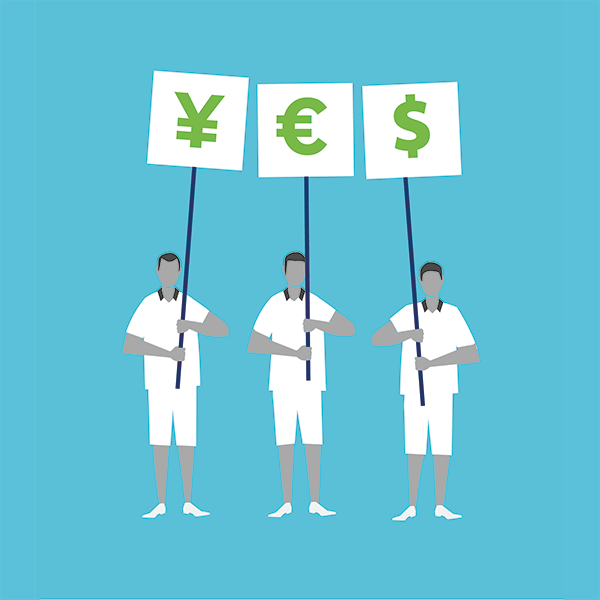 Currency Transfer For Superyacht Crew
Like most of us in the yachting industry, you need to transfer and exchange money more often than ordinary folk. And you usually need to do so in more than one currency. After all, most yacht crew are paid in a currency other than their home currency. That's why it's important to use a dedicated currency transfer service for yacht crew.
All of these can require a currency transfer:
buying a property at home or abroad
sending money to friends and family
investing at home or in an offshore portfolio
or even just making a purchase overseas
If you are doing any of these through a regular bank, you could be missing out on competitive exchange rates. You could also be losing money.
Most of us just accept the rate our bank gives us when we instruct a transfer. But you don't have to.
We've teamed up with market leading foreign exchange specialists Moneycorp to create YFSOL FX. YFSOL FX provides a dedicated currency exchange and currency transfers for yacht crew. Trusted and reliable.
Free Expert Guidance
The foreign exchange market moves quickly. Every YFSOL FX client is assigned a personal account manager. They are on hand to guide you every step of the way.
Competitive exchange rates
The exchange rates on offer can typically be 3-4% better than those available from a high-street bank.
Online transfers 24/7
Make overseas payments at your convenience online and get live rate information with YFSOL FX powered by Moneycorp.
Please fill in the details below, one of MoneyCorp's experts will get in touch shortly to help you save money on transfers.